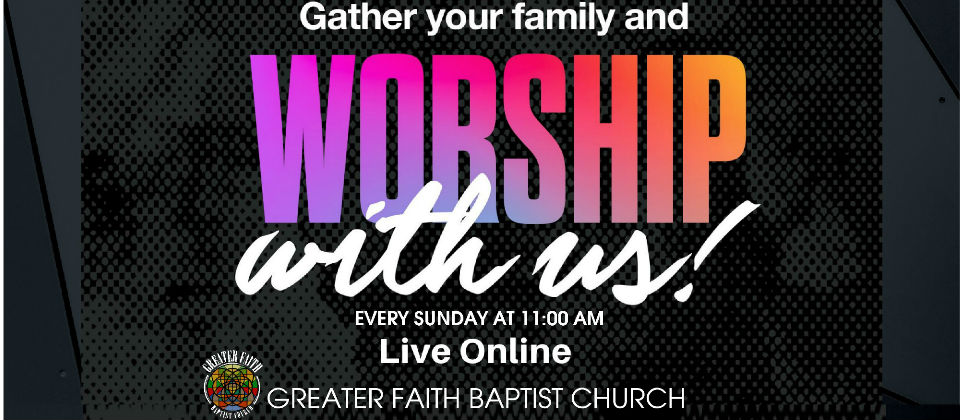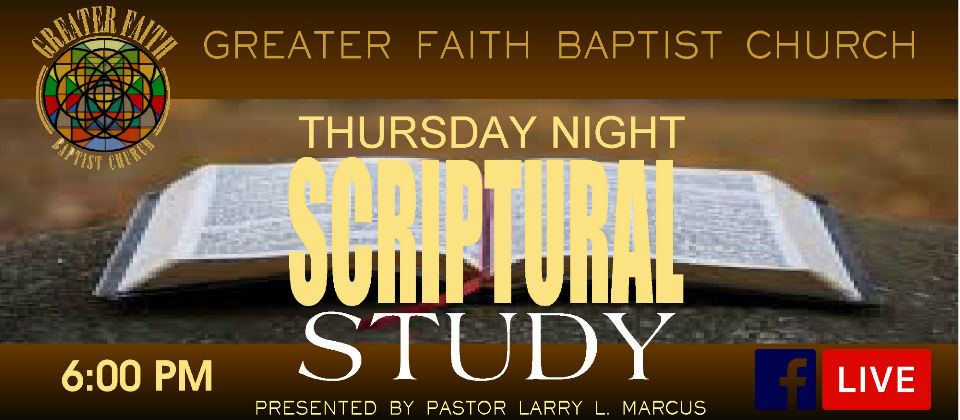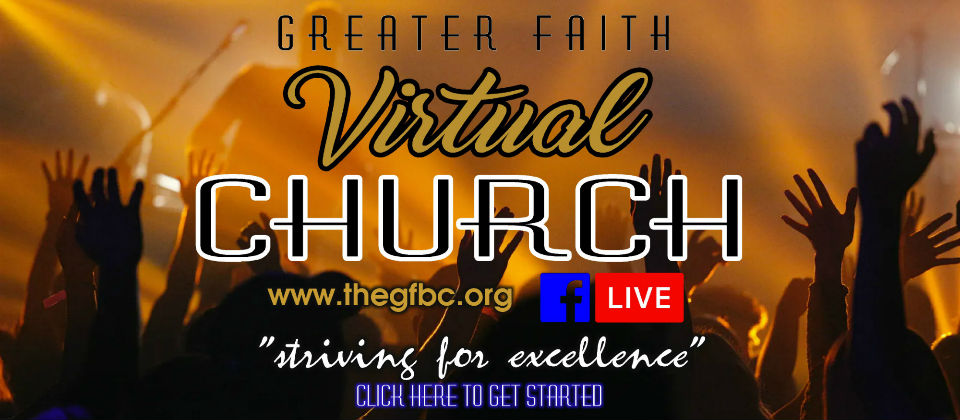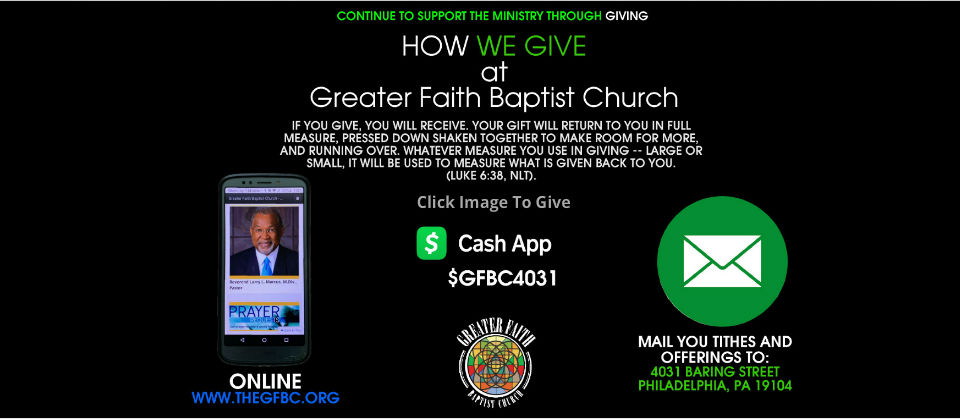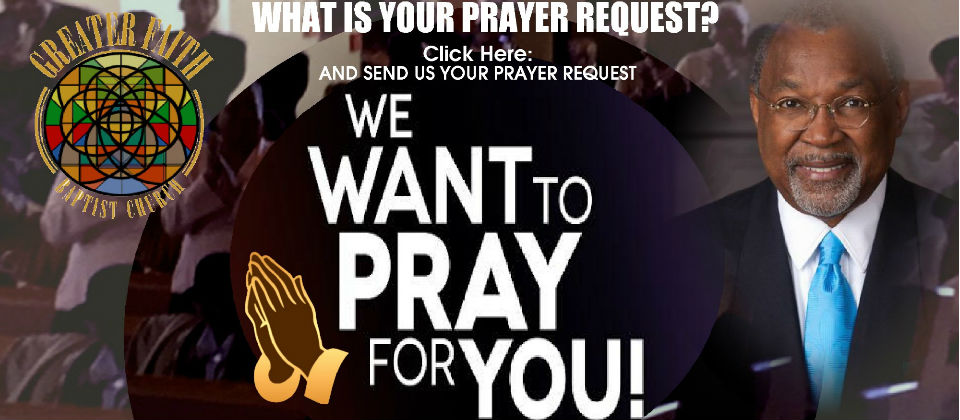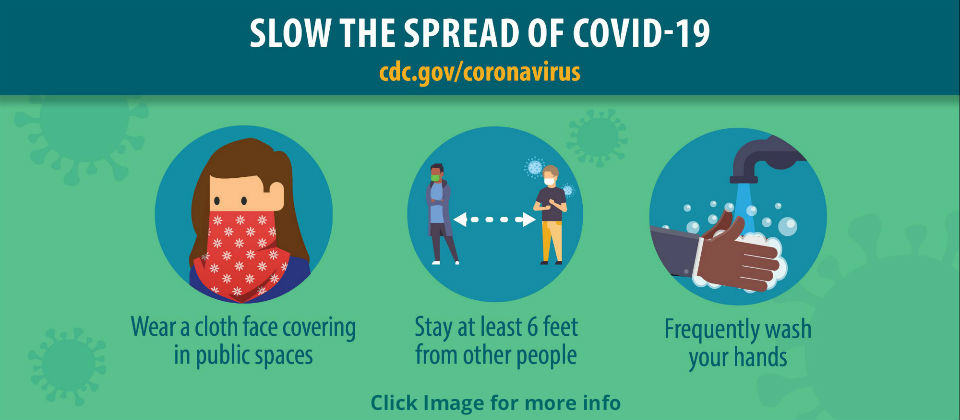 "Words of Encouragement from Pastor Marcus"
In every thing give thanks unto the Lord;
the outcome has already been decided in your favor. Romans 8:28
"CHANGING LIVES ONE AT A TIME
TO IMPACT THE CITY"
At Greater Faith, you will experience a life-transforming, family-friendly church
that will help you grow in your faith.
You will encounter a warm and loving celebratory worship and praise experience.
The Gospel is proclaimed with uncompromising relevance and the Holy Spirit has
an encouraging word for you, your family, and friends!
Come and check us out!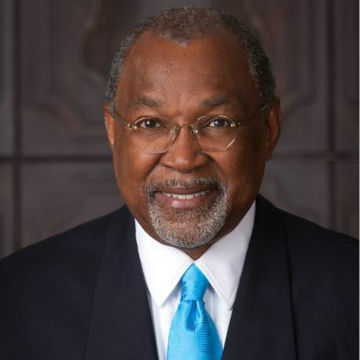 Reverend Larry L. Marcus, M.Div., Pastor

THE POWER
Of Prayer
Sincere prayer draws you closer to God. Regardless of how painful your "low places" may be, God still hears your prayers. God's grace is your strength and His love for you is unconditional. Wait on the Lord! He has an appointed time to answer your prayers.

THEME FOR THE MONTH
"EVANGELISM - OUTREACH"
"Preaching, Teaching, And Reaching
Are Non-Negotiable With The Lord"
Titus 2:2-3

GIVING
Online
If you give, you will receive. Your gift will return to you in full measure, pressed down shaken together to make room for more, and running over. Whatever measure you use in giving -- large or small, it will be used to measure what is given back to you.
(Luke 6:38, NLT).
"TODAY'S MESSAGE"
"God will Remember You"
2 Samuel 9:3-7
3
The king said, "Is there not yet anyone of the house of Saul to whom I may show the kindness of God?" And Ziba said to the king, "There is still a son of Jonathan who is crippled in both feet."
4
So the king said to him, "Where is he?" And Ziba said to the king, "Behold, he is in the house of Machir the son of Ammiel in Lo-debar."
5
Then King David sent and brought him from the house of Machir the son of Ammiel, from Lo-debar.
6
Mephibosheth, the son of Jonathan the son of Saul, came to David and fell on his face and prostrated himself. And David said, "Mephibosheth." And he said, "Here is your servant!"
7
David said to him, "Do not fear, for I will surely show kindness to you for the sake of your father Jonathan, and will restore to you all the land of your grandfather Saul; and you shall eat at my table regularly.

"Greater Things Happens With Greater Faith!"